We recognize that all of our patients are unique and deserve to receive orthodontic care that reflects their individual needs. Our experienced and talented team is committed to working with you and your family to create a comfortable, stress-free, and rewarding orthodontic experience every time you visit our practice.
We are pleased to welcome you and your family, and we look forward to working with you.
---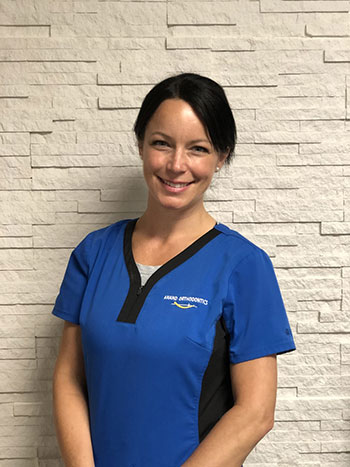 Tania
Dental Assistant
I received my diploma in dental assisting in Montreal, Quebec in 1995, and I have been a member of the Anand Orthodontics team since 2000. Working in orthodontics is very gratifying. Even after all these years, I continue to love seeing beautiful smiles being created every day. As team players, we always help each other to make the practice as successful as possible.
When I'm not working, I love spending my time camping with my husband and two children and doing a lot of activities with them.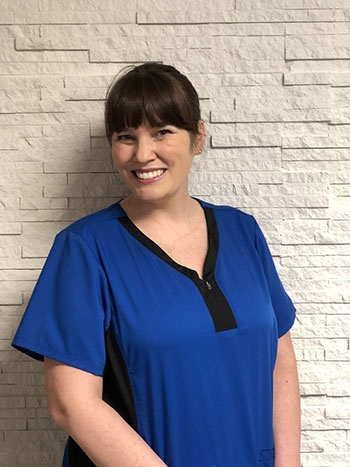 Holly
Dental Hygienist
I began my career in 2005 as a dental assistant, studying at Holland College in PEI, and continued my education to become a registered dental hygienist. My in orthodontics is to take my knowledge of hygiene to assess patients during orthodontic treatment, take their braces off, and take dental impressions. I love the work we accomplish and seeing final results on patients when I take their braces off. It's a great feeling to see their faces and how happy they are!
Outside of work, I love spending time with my husband and three children doing outdoor activities. In my spare time, I enjoy coaching/volunteering at the local figure skating club where I skated growing up. I also teach dental assisting at the community college.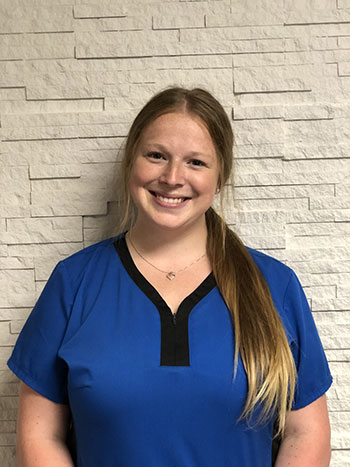 Mylène
Dental Assistant
I graduated from CCNB in Campbellton, NB, in 2019 with my certificate in dental assisting. It was my pleasure to join the Anand Orthodontics team shortly thereafter. Since I'm the new recruit, I'm building a vast store of knowledge in the orthodontic field, and feel fortunate to be around such patient, kind teachers. Of course, the best part of my job is seeing the patients' reactions when I take their braces off. It's very rewarding!
When I'm not assisting, I enjoy spending time with my boyfriend and my family doing outdoor activities.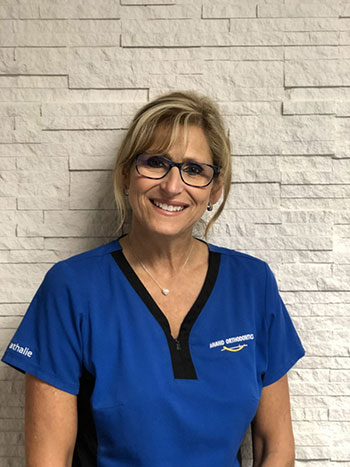 Nathalie
Office Administrator
I joined Anand Orthodontics in 2016, bringing with me 26 years of experience in administration, dental assisting, and marketing. Now, the best parts of my day are interacting with our patients at the front desk, where I book appointments, draw up financial contracts, and manage our schedule. I love seeing the final result of patients' hard work—their smiles!
I moved back to New Brunswick in 2009, returning to my roots to be around my family, and there is nothing more precious than family. I try to keep active to stay healthy by doing a daily workout at the gym. When I'm outside of work, I enjoy spending time with my husband, family, nieces, and nephews.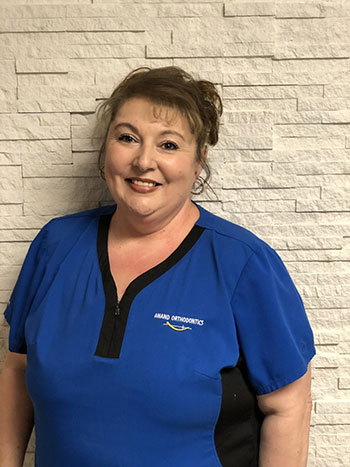 Charlene
Office Administrator
I received my diploma in accounting and business from CCNB and have 20 years of experience in the administrative field. I started at Anand Orthodontics in 2014 and really enjoy it, especially keeping the office organized and greeting our patients with a smile. As a team player, I love the final results of our patients' teeth, seeing their beautiful smiles, and knowing that as part of the team, I had a big part in it.
When not working, I enjoy spending time with friends and family, my son and daughter, and my two beautiful grandsons whom I adore.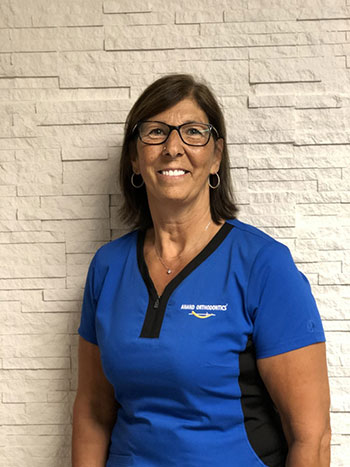 Christine
Lab Technician
I started with Anand Orthodontics in 2007 and learned the ropes of all aspects of my job from some excellent teachers—Dr. Anand and our team! I'm responsible for all lab work, I also take care of the sterilization, assist the assistants when needed. What I love the most is the social part of my job and working with such a variety of people every day. I love helping Dr. Anand and all my team members as much as I can and find it very gratifying.
I am a dedicated mother and grandmother to four beautiful children. You can often see me biking, hiking, or rowing on my days off.

Sylvie
Dental Assistant
I earned my diploma in dental assisting in 1999 and was pleased to join Dr. Anand's team in 2007. I spend most of my time assisting the orthodontist, doing treatment on patients, taking dental impressions, and taking X-rays. It's very rewarding to see our patients' positive results and how happy they are with their new smile, and to know that I played a part in it.
My fiancé and I enjoy spending time with my beautiful set of twins, a boy and a girl, and we enjoy taking long walks with our dog Bailey.